Merry Christmas and a Happy New Year!
Published by
Supertortuga
on 2016-12-23
1556
0
Supertortuga wishes you all of the above, and hopes that you will have a pleasant end of this year and a great start of the new year!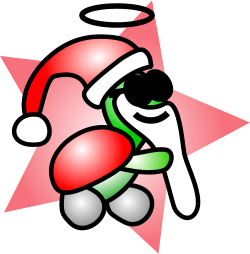 Supertortuga wishes you a happy 2017!
Ha! Is that all I should do? That's piece of cake!

For 2017, Supertortuga's new year promises are:
To participate in the first live broadcast football game from the darks side of the moon.
To invite Donald Trump to have brunch at a McDonald's.
To invent and successfully implement a perpetual motion engine in my car to reduce the fuel consumption to zero.
To live and let live.
By the end of 2017 I will post a follow up article to let you know which ones of the promises have been fulfilled.